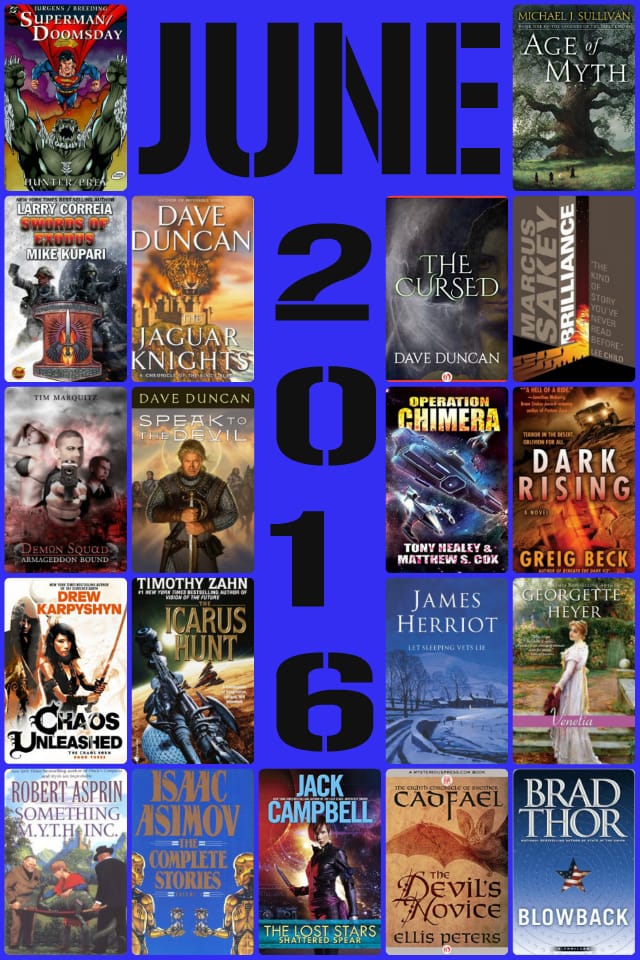 19 books this month. However, 3 of them were Abandoned, so really, that made things a bit less hectic. Unfortunately, 2 of the 3 I had been really looking forward to, so it wasn't a good "Abandoned".
Unlike last month, where the future of booklikes and everything else seemed to be up in the air, this month was Solid.
I had my 2500th Review. I imported all my reviews from Leafmarks into Calibre, so I now have my reviews in an offline program. I read Venetia as a challenge and enjoyed the group read updates.
The only 5 Star book this month, and deservedly so, was:
1) The Complete Stories Vol 1 by Isaac Asimov
The other end of the spectrum had:
1) Blowback by Brad Thor. Nothing nice to say about this book. Nothing.
Overall, I count this month a win on the ledger. Let's hope July reads strong.