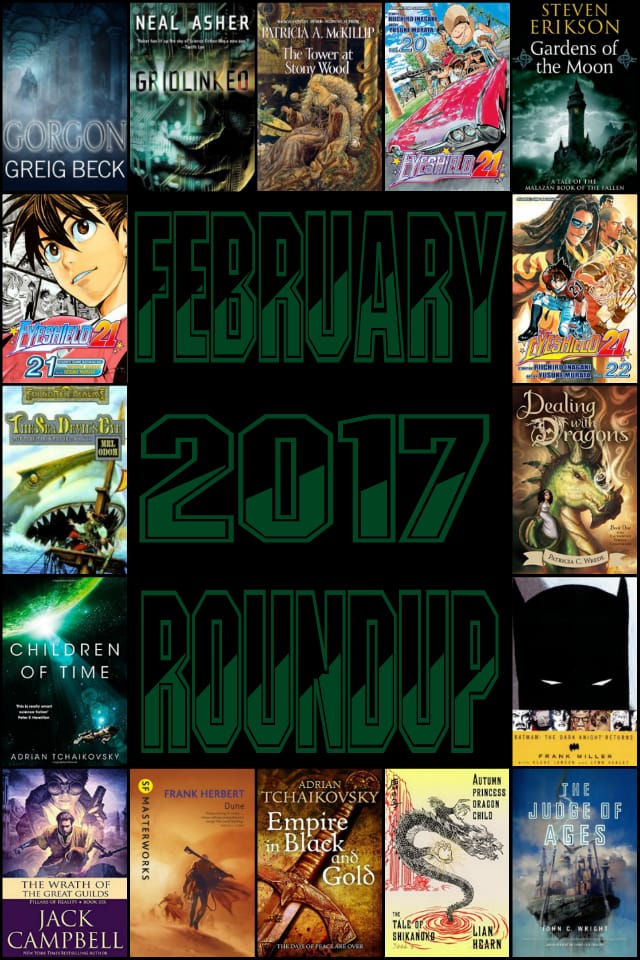 Ok, February was a MUCH better month than January. Not quite as many books, as I clocked in at 16, but the quality was significantly higher. It felt like I had more 5star reads this month than I had in the whole of last year. One hand that was a great feeling, to read one book after another that I just loved. On the other hand, it kind of made the couple of middle of the road books really pale. I like my mediocre reads to be "comfortably mediocre".
My top 3 books for the month were probably:
Posting twice a day for the last couple of days was an experiment on my part to test a couple of things. One thing I learned, I can't keep that kind of pace. I'm struggling to write this post, as I'm pretty much "worded out". Another thing is that it did not affect my traffic stats. Which was kind of reassuring actually, as it means I'm part of people's routine and not something they're reacting to.
I've recently gotten a hold of a bunch of comics, Spiderman 2099 to be precise and they are a literal blast from my past. So I do plan on interjecting issues here and there throughout March. Prepare yourselves for bucketloads of nostalgia and probably a bit of whining from me as reality intrudes onto my memories.