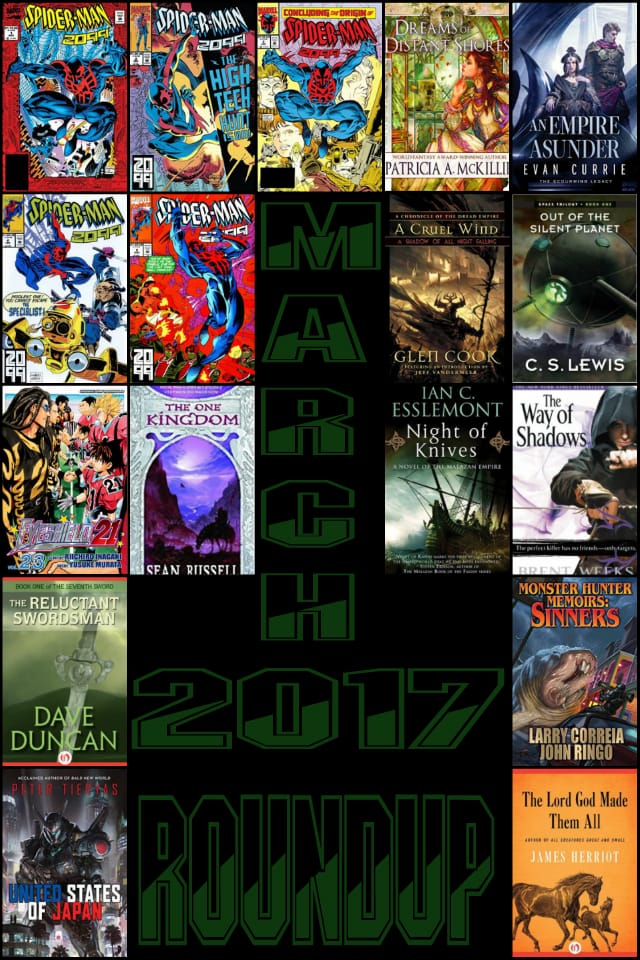 This month was a short month in regards to the amount of books I read. I have a total of 17, but 5 of those are 24 page comic books. So 11 novels and 1 manga. It wasn't that I read any particularly hard books or even books that I hated. In miscellaneous info, I got to 100 followers, realized I am burned out on manga and started in on some small comic books to keep me in the visual book game.
United States of Japan was my worst read of the month and even it was a 2 star.
An Empire Asunder was my most fun and I enjoyed the heck out of it.
My most satisfying read was a tie between The One Kingdom and Dreams of Distant Shores.
Part of my reading cutback has been due to work issues. Work has been very unsettled since the end of February and that just affects everything. Our new manager, my former field coworker, is pulling his hair out trying to fulfill obligations left by the previous manager, I'm stuck with working with part time people while our boss tries to find someone full time who likes to work outside year round AND [more importantly] can get along with someone like me for 8rs a day, 5 days a week.
Another reason is church. Our new pastor has been taking a very hands off approach and people have been having ideas pop up like daisies. Not only that, they're acting on those ideas, which is fantastic; it just means that we're more busy overall. We're also trying to do some big Audio/Visual changes that is going to include re-wiring everything.
And finally, I have been trying to make Sunday my Magic: The Gathering day. Since I go to church on Saturday, I use Sunday as my chore/fun stuff day. Having a couple of people to play Commander with is fun and I've been customizing one of the new 4color commander decks that came out late last year. I've also finished collecting a complete set of 4th Edition cards from 1995. That is the edition I started playing MTG with and so those cards, while not a good investment, have so much nostalgia in them that I could sink a ship with it.
So getting back to books, and wrapping this up, here is some cover love:
Spiderman 2099 #1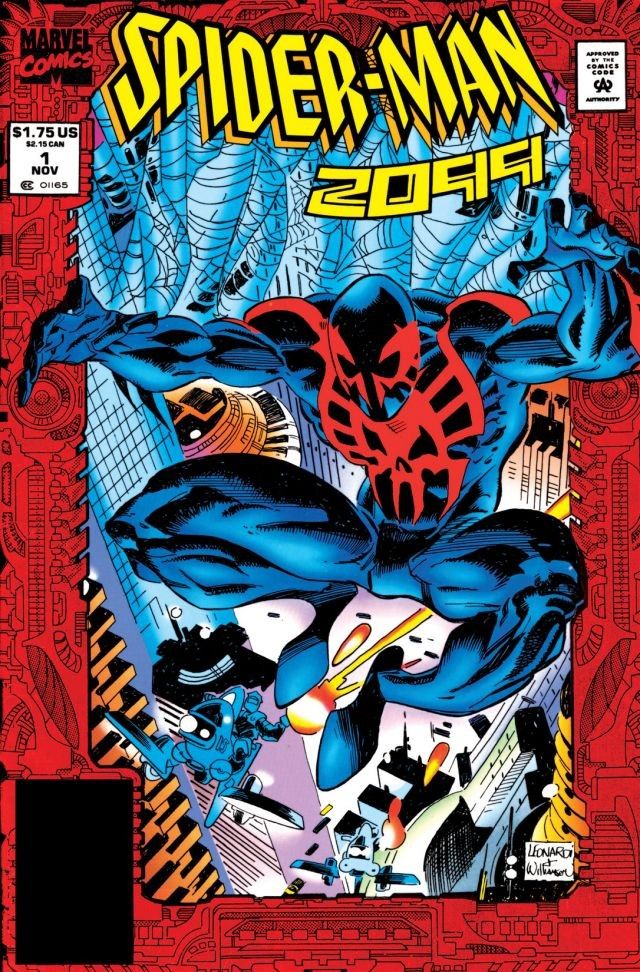 Dreams of Distant Shores