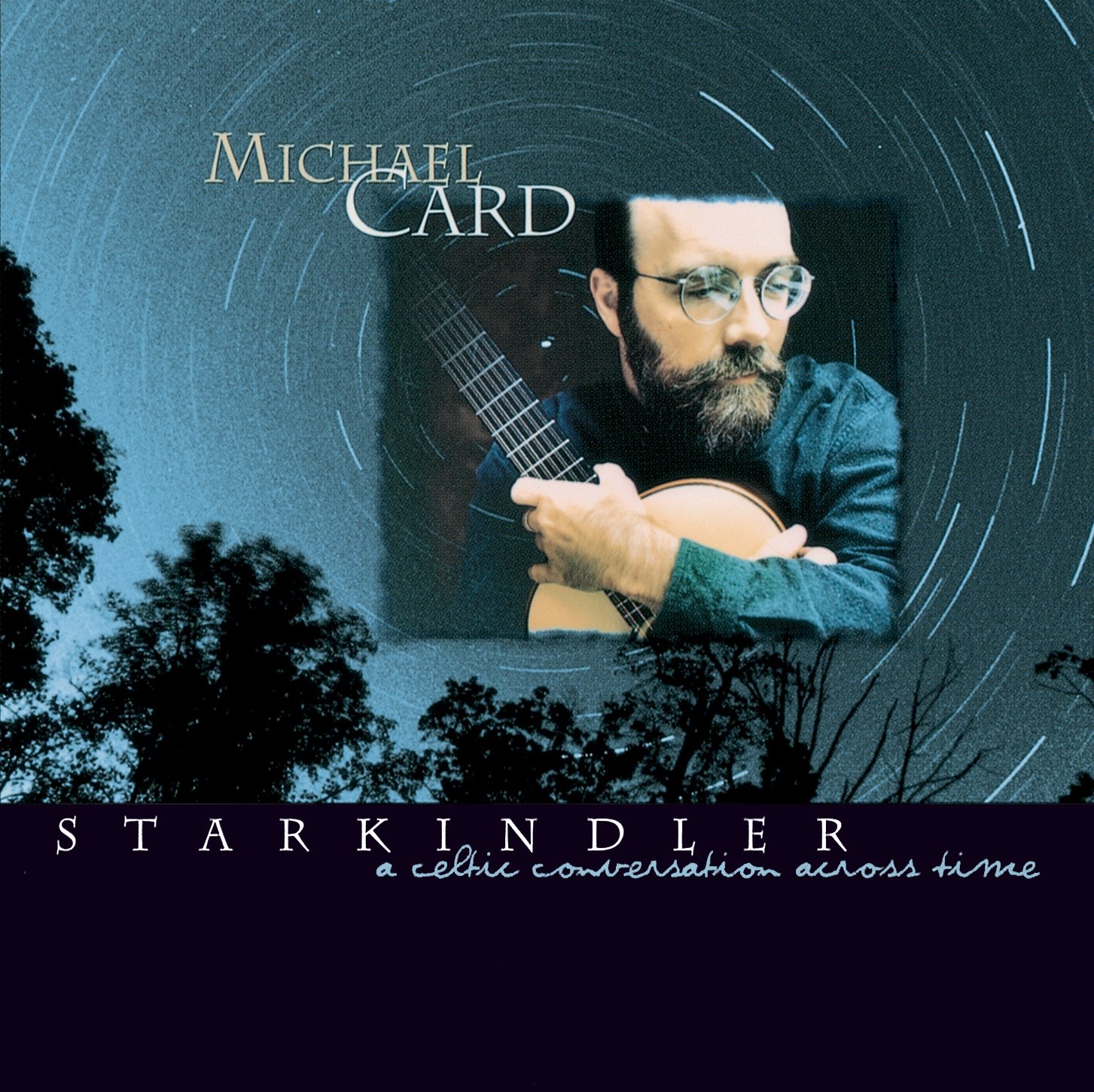 From Card's Website:
Starkindler: A Celtic Conversation Through Time features only one song written by Michael Card: the title cut,"Starkindler."
"I wrote the melody for my wife, Susan, after I got my Celtic harp," says Card. "Then I found an old poem and referred to it for the lyric."
Starkindler invokes the ancient rhythms of Celtic poetry, informed by Card's own understanding of astronomy. Mike studied physics and astronomy in college and taught at a planetarium for six years.
Songs Include:
1) Be Thou My Vision
2) Starkindler
3) Morning Has Broken
4) I Will Arise
5) Let All Things Now Living
6) The King Of Love My Shepherd Is
7) Jesus, Lover Of My Soul
8) I Heard The Voice Of Jesus Say
9) Holy God We Praise Thy Name
10) Be Thou My Vision (Reprise)
In the 90's Celtic music was in the process of making a huge comeback. Between movies like Braveheart (paint those bottoms blue, ladies and gents!), artists like Enya and groups like Celtic Women keeping the music going, Celtic was definitely in. Michael Card released this album in 1998 and it was a success.
Blending hymns, contemporary Christian songs and his own Starkindler, with the celtic harp, Card was able to synthesize something that could appeal to a very large audience. I own this cd and have enjoyed it very much over the years. A lack of overbearing backbeat, overpowering drums and a plethora of good pronunciation all add up to songs that I enjoy listening to. Card has energy with both the harp and the guitar that keeps the songs moving along.
I've included a youtube video of the titular song, Starkindler: