How did I get into anime and manga? That's a good question. Personally, I blame it ALL on the evils of tv, that damnable machine that brainwashes the masses. Yessirree bob, it's all the fault of tv!
Back when I was young(er) I saw an episode or two of two shows that made a huge impression on me in terms of visualization. The first and easier to remember was Space Pirate Captain Harlock. Now, I have no idea WHICH version of Harlock I saw, as the rights to various incarnations are a complete mess to track down. But I remember a pirate ship, IN SPACE and a tough looking dude with an eyepatch. That makes an impression. Secondly, and more importantly, I remembered a single scene. There was a guy, on a motorcycle, racing through a forest with some sort of giant robot/monster coming after him. It turned out to be a scene from Robotech, specifically the scene from Robotech: New Generation where commander Scott Bernard is being hunted by the Invid. While not directly making me an anime fan, they made such an impression that how they looked always stuck with me.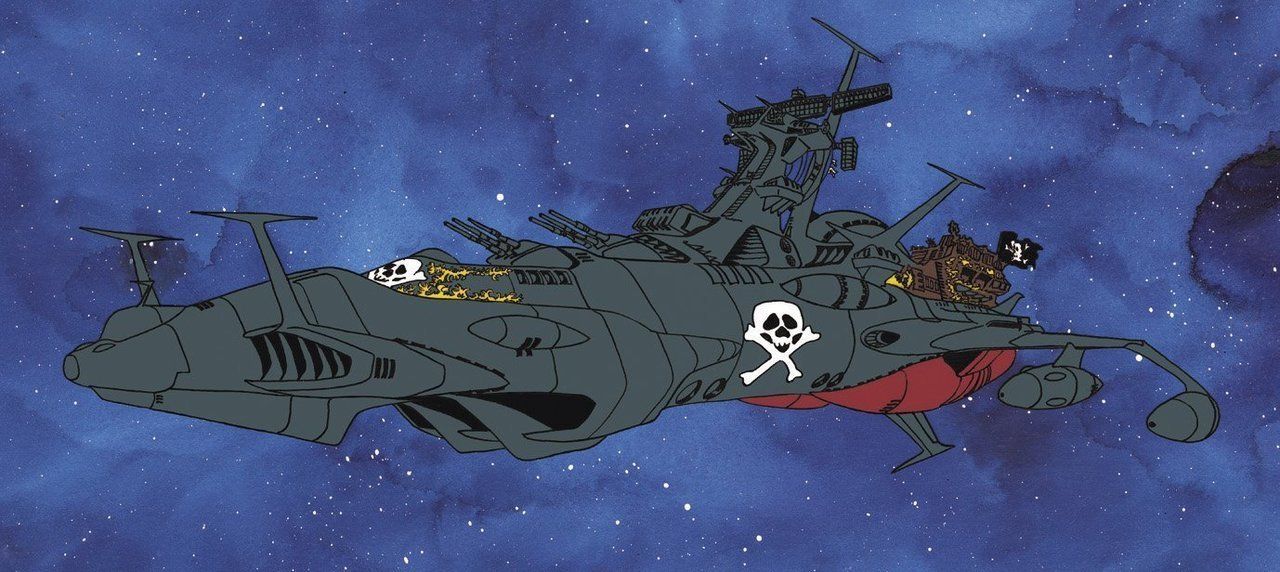 When I graduated from bibleschool in 2000, I started working and rented a room from a couple at church. They had cable and I was introduced to Toonami and the wonders of Tenchi Muyo, Dragonball Z and the like. The internet was really taking off and forums were popping up like crazy. I watched Tenchi and became an ardent anime fan. I started ordering dvd's as they became available. I began educating myself on what was available, what was coming and what it all meant. Witch Hunter Robin, RahXephon, Lodoss, Serial Experiments Lain, I watched them all and bought them. I pretty much spent almost all of my disposable income (but never a jot more) on anime. I bought t-shirts, wall scrolls, posters and constantly talked about what I was watching to my group of friends. One of my friends even wrote a parody blog post about how my anime evangelism had made her the ward of a rich old lady. It was a joke among us all and I didn't mind because anime spoke to my very soul.
At some point I realized that not only was there anime, with its expensive and slow to release dvd's, but there was manga, the book form. It was cheaper, had more story per volume and tended to come out a bit quicker. I also discovered the wonderful Dark Horse versions of Akira and that totally hooked me. I was a goner after that.
Then I got married and the need for the romantic that was within me was pretty much fulfilled. I had my own Deedlit now. I didn't need to live or dream vicariously. So my intake of anime dropped off quite precipitously. Then came the collapse of the housing bubble and our entertainment budget went to zero. So we were using the library a lot more and low and behold they had lots and lots and lots of manga. In 2009 alone I read close to 300 volumes. During that time I discovered that manga had a vast array of sub-genres and that some worked quite well for me (slice of life like Yotsuba) and that not ALL manga was for me. It allowed me to read it from a different perspective than I had from before I was married. It wasn't a better or worse perspective, just different.
After my experiment with trying to re-read Oh My Goddess! and realizing the romantic side of things not only doesn't interest me, it actually annoys me, I needed more adventure. Thus was my journey brought up to date when I started on One Piece. That should keep me going for years to come and if I need a break, I've got some other options all lined up.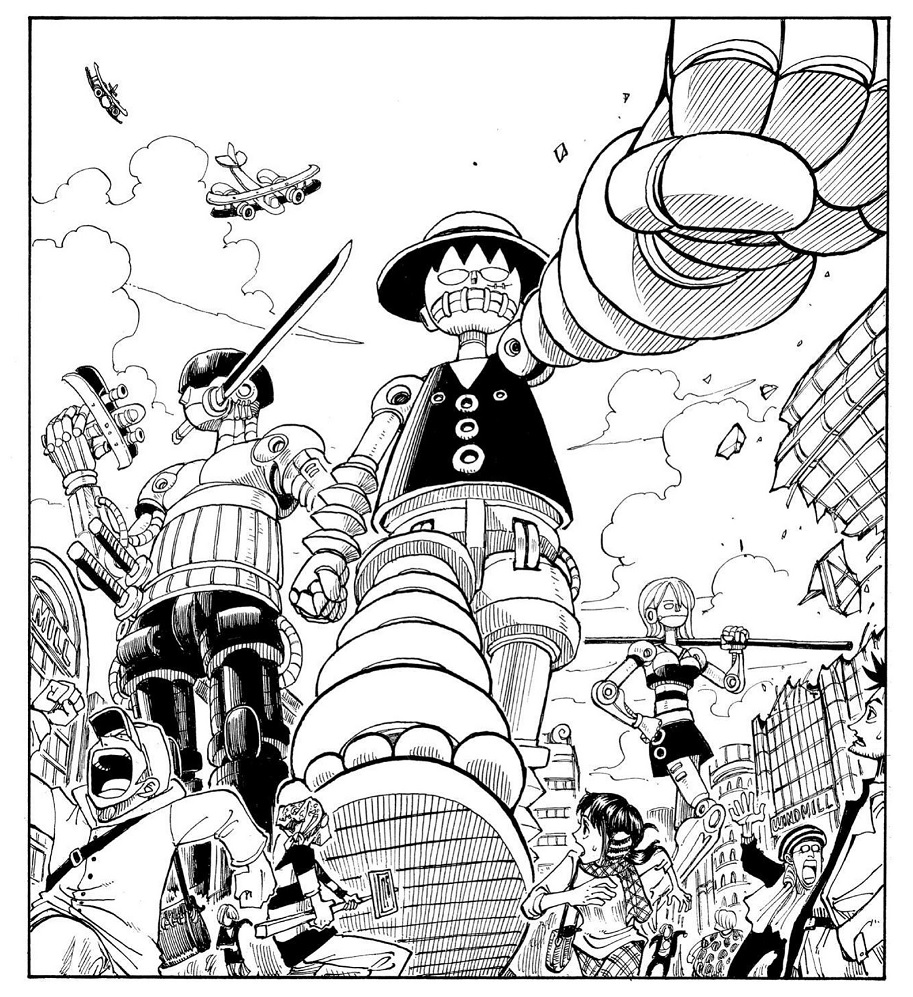 I think that pretty much sums it all up. Au revoir and sayonara until the next post!
ps,
sorry for all the pix. I guess I kind of went crazy….