Raw Data:
Novels – 23 ↑
Graphic Novels – 6 ⭤
Average Rating – 3.02 ↓
Pages – 6498 ↑
Words – 2175K ↑
The Bad:
Forgotten Ruin – 2.5stars of Rangers rangering this book right into the ground.
The Good:
Kill Shot – 4.5stars of Mitch Rapp at his best.
Movie:
The Muppets Haunted Mansion was the final muppet movie in my journey. I'd say it was for either kids who know nothing about the Muppets or for fans like myself who need to watch everything Muppet. Everyone else, probably not really worth your time.
Miscellaneous Posts:
Personal:
What a month. I was sick near the beginning that threw me out of work for a week and then took another 2 weeks to fully recover. Bronchitis is awful! 😦 But it is one reason I read so much. Of course, feeling so bad I rated things a bit harder and so my average rating was down.
Not writing reviews was just what I needed. It gave me a chance to realize that a book review site is a second job while blogging is a hobby. Over the last year I have turned into a book reviewing site and I want to be a blogger again. I want to write for fun, not because I feel like I have to. With my personality, that is going to be a hard line to balance, as I just want to go all-out in whatever I am doing. But I can't. I would also like to thank all of you for your patience as I posted essentially book ratings. Several of you commented mightily and made it a fun time in spite of nothing going on. Aonghus, I was proud of you for jumping in too. Even if you aren't a regular 🙂
Reading my old journals made me realize how I've changed and stayed the same and blogging is integral to that part of me that is fun and spontaneous (it's about the only spontaneous part of my life). I am not a spontaneous person and so I have to take it when I can. I'll never call out of work sick and just go to the beach (especially not in November in New England, brrrrrrrr!) but maybe I can blow off a book review and write about how laundry has changed my life 😉
Cover Love: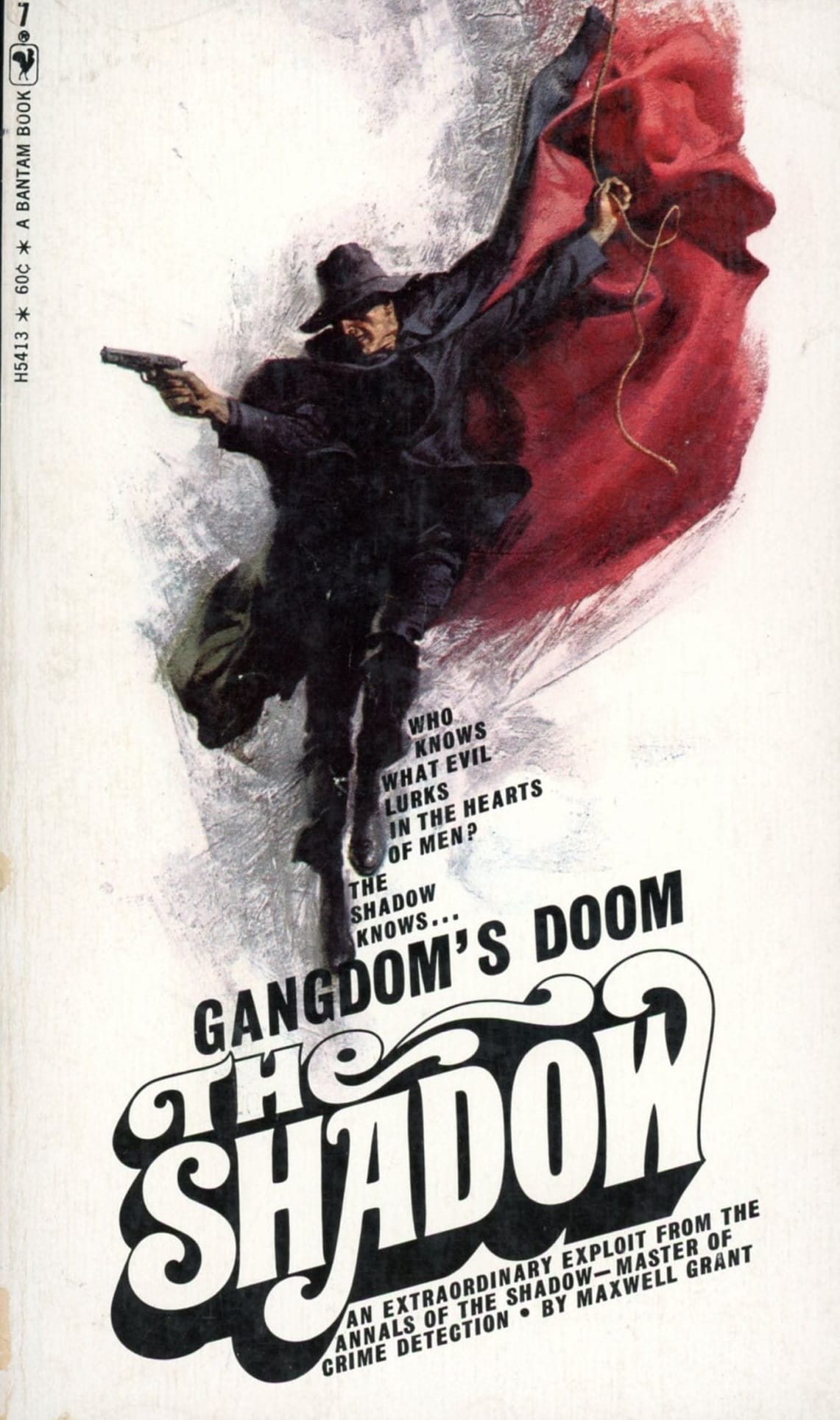 You better watch out
You better not cry
Better not pout
I'm telling you why
Shadow Claus is coming to town
He's making a list
And checking it twice;
Gonna find out Who's naughty and nice
Shadow Claus is coming to town"
He sees you when you're sleeping
He knows when you're awake
He knows if you've been bad or good
So be good for goodness sake!
O! You better watch out!
You better not cry
Better not pout
I'm telling you why
Shadow Claus is coming to town
Shadow Claus is coming to town
Plans for Next Month:
November is going to be a return to having some words and pictures to go along with the ratings. I am also going to be cutting WAY down on the number of books read (I am NOT going to have 29 entries for books, that is for sure!) and I'm going to be leaving Tuesdays open. Not as a space to post something last minute but just have a day to not worry about the blog and to concentrate on those I am following.
I am going to follow Matt's path and make my reviews very simple affairs, like they used to be. Trying to become a blogger again and not exclusively a book reviewer. I LIKE connecting with people on their blogs and if all they did was reviews with no personality, it wouldn't be much fun. So I'm going to add personality here, or at least try.
I am also going to be stopping my manga reading until January. Once the new year rolls around I'm going to start up One Piece again as well as Full Metal Alchemist. But I just need a break so this is one place I can easily make that happen. Sorry, Misaki, you'll have to continue being patient with me.